Rehabilitation and Transitional Care
Neither age nor illness should dictate the activity level of a loved one. Our Medicare-certified rehabilitation program uses an interdisciplinary team approach. Our committed and experienced staff of professionals possesses the proficiency and knowledge to effectively treat people with orthopedic, neurological, or cardiovascular conditions. We work closely with your personal physician or orthopedic surgeon to provide a tailor-made treatment plan. By carefully listening to patients, as well as closely observing them we are able to identify their needs and place them in their proper rehabilitation programs. The objective of our rehabilitation program is to return our residents to their fullest potential.
Physical Therapy
Our in-house physical therapy staff is patient and nurturing. Our main objective is to help our residents succeed in their rehabilitation while offering them the most comforting and attentive care possible. Our physical therapy helps our residents overcome the obstacles in front of them and achieve their goals.
We specialize in the following physical therapy treatment areas:
Orthopedics:
Hip Fractures
Hip Replacements or Implants
Knee Replacements
Orthotics and Prosthetics
Pain Management
Strokes:
Stroke Treatment
Stroke Rehabilitation
Hemorrhagic Stroke
Cardiac:
Cardiac Rehabilitation
Post M.I. Post Cardiac Surgery
Parkinson's disease:
Ambulation
Balance
Stiff Muscles
Tremors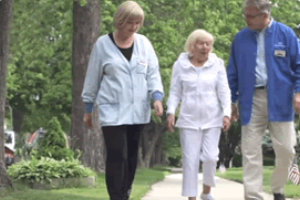 Occupational Therapy
We understand the importance of your loved ones' ability to communicate with you. This is why we offer excellent speech and voice services. We develop a personalized program for each resident to focus on refining their communication capabilities.
Our Occupational Therapy program includes:
ADL Retraining
Adaptive Equipment
Cognitive Training
Home Assessment & Training
Postural Control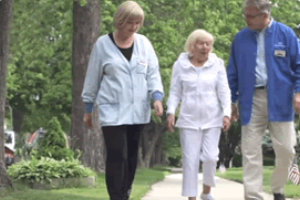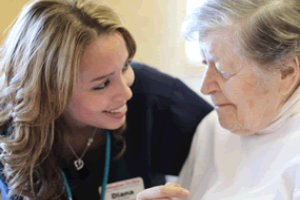 Speech Therapy
Our dedicated Occupational Therapists are patient and caring. We help residents improve their gross and fine-motor skills by setting reasonable goals and working hard to accomplish them. We are sensitive to the abilities of every resident and focus on essential controlled movements like shaking hands or giving a hug.
Our services include:
Cognitive Retraining
Expressive Language
Speech and Swallowing Skills Remediation
Voice Therapy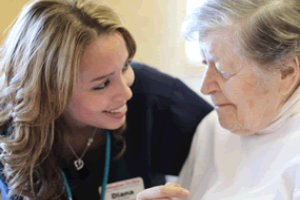 If you have questions about our services, please give us a call today at 773-973-5333.