The outstanding amenities at Buckingham Pavilion include: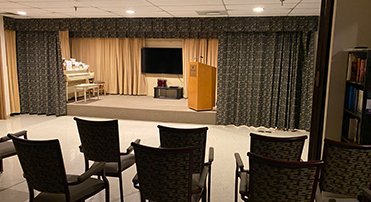 Movie Theater
There is nostalgia in the air when residents sit back and watch the motion pictures they grew up with. Movies, from Gone with the Wind and Singin' in the Rain to the latest releases, are shown twice a week.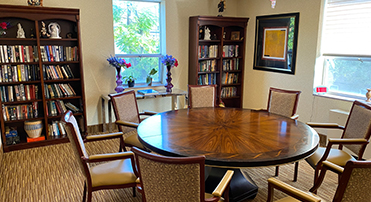 Library
Our library is a wonderful, quiet place for residents to read, think, or just relax. Whether its mysteries, romance, biographies, politics, or sports with over a thousand titles to choose from, there is something for everyone.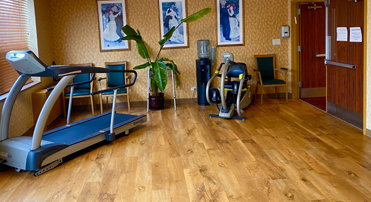 Health Club
The health club is a supervised facility where residents can go to exercise, receive therapy, and stay healthy. Our equipment is monitored to ensure the safety of all the residents.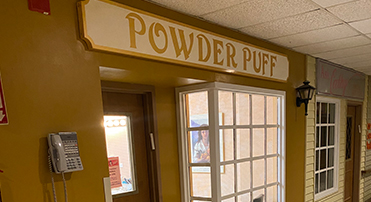 Beauty Parlor
At the beauty parlor, you will find cheerful residents getting their hair cut and styled. Our European barber and stylist have been with us for over a decade and have never failed to bring a smile to a resident's face. We even have former patients coming back to have their hair done.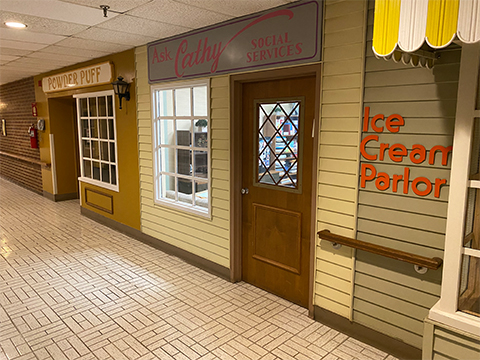 Ice Cream Parlor
Our residents can enjoy an ice cream treat and socialize with family or other residents at our tasty ice cream parlor. It is always open during movies.

Arts and Crafts Studio
When residents participate in arts and crafts they get a true sense of accomplishment. With water color painting, ceramics, knitting, and crafts, we have different projects for different levels of ability and participation level. Arts & Crafts is also a wonderful time for our residents to meet and socialize with the other residents.

Private Kitchen and Bakery
Residents can create scrumptious cookies and cakes, as well as an exotic dish or two in our very popular cooking club.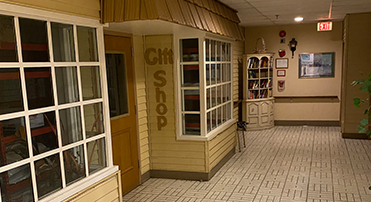 Gift Shop
Where you can get all your holiday or special occasion gifts such as handbags, tee shirts, and glassware.
Room Amenities
Comfortably Furnished Units
Bathroom In-Unit, Some With Bath & Shower
Cable Television In-Room
Daily Housekeeping Services
Individually Controlled Air Conditioning & Heating
Emergency and Non-Emergency Call System at Bedside and Washroom
Multi-Position Electric Beds Available
Linen and Laundry Services
Certain Pets Allowed
If you have questions about our services,
please give us a call today at 
773-973-5333.