Buckingham Pavilion was one of the nation's first nursing homes to be listed by U.S. NEWS & WORLD REPORT as Best Nursing Homes in America.
We have been privileged to care for the families of some of the most respected individuals in the fields of health care, geriatics, and patient advocacy, including the director of the council of Senior Citizens, our Congress Woman, Chicago's Chief of Police, Alderman and countless Physicians. Many owners and operators of hospitals, nursing homes and home care agencies have chosen Buckingham Pavilion's enriched environment for their own care. Shouldn't you?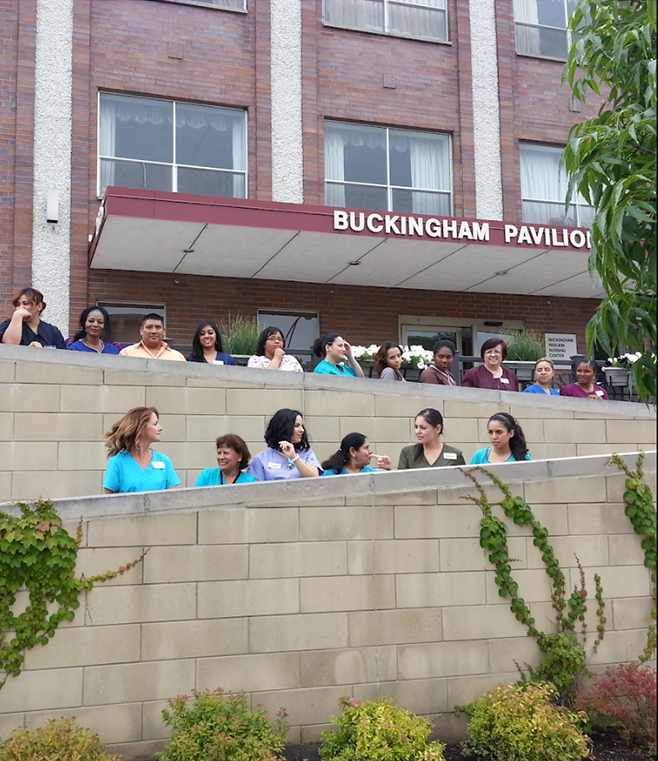 View More Of The Lifestyle
Why Buckingham Pavilion?
When you're looking for a senior-friendly community, Buckingham Pavilion's engaged staff and warm, welcoming environment are the perfect fit.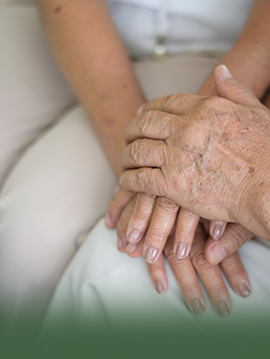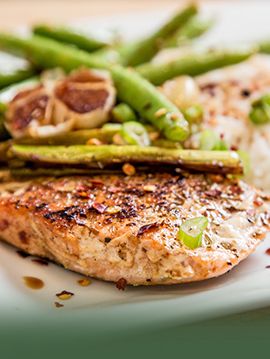 Nutritious Meals and Snacks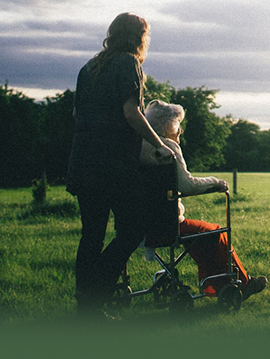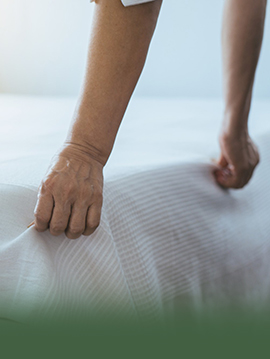 Feedback From Our Customers

I highly recommend this nursing home to anyone looking for a reliable service and/or care for a family member. The staff is pretty friendly too.
Shan Ahmed - Happy Customer

Buckingham is the best by far.Great customer service,quality care,Compassion for the residents.Awesome place to work.Best facility for Geriatrics.
Tomieka Lindsey - Happy Customer

This is an excellent facility for providing terrific care, both medically and emotionally to their residents. 100% satisfaction in knowing that any relative will be secure and well cared for.
Debbie Gibbons - Happy Customer

My father has been in this Nursing Home for many years and I still can't believe how kind and caring the staff are. They always provide him the care he needs and are always happy to do it.
M. Stern - Happy Customer

I have been working at buckingham for quite awhile now and it's definitely the most amazing place I have been employed by. They not only care about the residents, they care about their staff! I haven't found a place quite like this one before! I definitely would recommend Buckingham to anyone who is seeking for a job or is searching for a place for your loved one, because this is it!
Joselinn Barrera - Happy Customer

I have been working at Buckingham Pavilion for close to three years and it is a true pleasure to come to work every day. The Administration is extremely dedicated and devoted to the needs of every resident and staff member. They go out of their way to make everyone feel welcome and treat everyone with the respect they deserve.
Steven Gross - Happy Customer

To the Stern Family: I would like to express my appreciation and compliments for the care, consideration and furtherance of my brother, Allan's lifestyle. He is, and has been, a longtime resident of Buckingham. After successfully recovering from the coronavirus, he is strong and respectful. Thank you.
Phillip Goldstick - Happy Customer

My Dad who is at Buckingham nursing home provide a high quality caring experience to the residents. Beyond the many activities and warm environment the staff is especially kind and helpful to the clients. Thank You
Daniel Harris - Happy Customer

I have been working at Buckingham Pavilion for 6.5 years and only have positives to say about this wonderful facility. The staff and administration really care about the residents who live in the facility and go out of their way to satisfy the residents' needs. It's really nice to work in an environment where the residents and staff are treated respectfully.
Purvi Desai - Happy Customer

Ideal environment for your loved ones, with compassionate, professional staff and committed administration who work together respectfully towards providing exemplary care. The safety and needs of the residents are diligently taken into consideration. As a registered nurse, I highly recommend Buckingham Pavilion, a facility you can call "home", where love and affection is always delivered to its residents by culturally sensitive employees.
Liana Hozan - Happy Customer

I simply HAD to write a review for Buckingham Pavilion and am happy to finally get around to it. They have been taking care of my mother for the past two years and the care that she has received is beyond what I could imagine. They make her feel like she is part of the family and my mother loves interacting with the staff and the other residents that are around her. Their level of dedication to each one of the residents is amazing. Sometimes you hear some horror stories from nursing homes, but every time I come to visit I have had a great experience. I would certainly recommend their care to anyone who is looking for their loved one to be treated with dignity.
Marsha Wallace - Happy Customer

Putting your loved one in a care facility can be a daunting task and a stressful experience, but the administration of Buckingham, and it's staff will make it a smooth transition. The level of individualized care here and staff willing to go the extra mile for residents is what differentiates this place from others. Kind and thorough nursing staff as well. Very clean place, and all around caring staff. Other places may fool you with brand new chandeliers and fancy new tiles, etc, but Buckingham Pavilion will take care of things where it really counts! I worked here for 2 years and speak from my experience.
Julia Sugden - Happy Customer

Three years ago I had to move both my parents to a skilled nursing care facility due to their failing health. When I walked into Buckingham, I was given the reassurance I needed to make a decision. The administration addresses my questions and concerns, the staff is pleasant and truly caring, and although some may agree the decor is dated, the facility is clean. The nursing, rehab, and CNA staff are knowledgeable and professional. In May, when my father passed away, the staff expressed sincere condolences to my family and have been incredibly supportive of my mother, especially while we are unable to visit due to the IDPH Covid-19 restrictions. I am forever grateful to the staff and administration of Buckingham Pavilion. The four star rating is because I DO think there needs to be some updating of the facility and improvement in activities for the residents, but in terms of the overall care, I couldn't be happier.
Sandi Lerner - Happy Customer

My family and I are very grateful for the excellent ongoing care my Husband receives at Buckingham Pavilion Nursing Center. My Husband requires a very high level of care. At Buckingham Pavilion he is given top-notch, expert professional nursing care around the clock! My Husband is cared fir by highly skilled, experienced nurses as well as highly skilled experienced certified nursing assistants. They all take such good care of my Husband with professionalism and with love and compassion. He is always treated respectfully. In fact, my Husband is treated as a treasured family member.
At Buckingham Pavilion I can count on the nurses, certified nursing assistants and the Administrators to "go the extra mile" to make sure all my Husband's needs are met.
The staff is also extremely responsive to family concerns; I feel that Buckingham Pavilion is my home too!
The entire staff also works as a team to make sure there is continuity of care.
We feel very Blessed!
I highly recommend Buckingham Pavilion Nursing Center!
Pesia Baylis - Happy Customer

"Buckingham Pavilion is a place where families should feel at ease knowing that the staff is providing the best quality of care to all their residents. I have worked at Buckingham Pavilion for two years now, and have observed how the administration always puts the residents safety and care as a top priority. I would recommend Buckingham Pavilion to anyone seeking placement for a loved one, as well as anyone seeking a job!"
Brianna B. - Happy Customer

"Buckingham is What a Nursing Home is Supposed to Be!
When it came time to find a nursing home for my father, I was deeply worried that my Dad's new home wouldn't be sufficiently caring, clean, comfortable or professionally operated. So, I researched well over a hundred nursing homes across Chicago and the suburbs. I am so glad that exhaustive search enabled me to find Buckingham Pavilion!
Everyone was caring, understanding, patient and attentive to my Dad's needs. This was true of everyone on the team from the receptionists to the nurses, to the escorts, to the maintenance staff. I was never given any reason to worry about my Dad's level or care or comfort. During my many visits, I saw that he, and the other residents, were happy at Buckingham. Also, my Dad's room, the dining room and all the community spaces were always kept clean and the residents' room were significantly more spacious than at other homes. To top it off, one of the owners I frequently checked in with is not only caring, communicative and professional, but a person of great integrity.
I could not be more thankful for everything that everyone at Buckingham did for my Dad and my family."
NowYouKnow9 - Happy Customer

"Wonderful facility. The programs and activities are really great, and the staff is very dedicated and devoted to the residents."
IRIS B. - Happy Customer

"The nursing staff on the 1st floor took great care of my mom from Feb 11, 2015 until she passed May 18, 2015. My mom is Dorothy Barr. Thank you for the care that was given to my mom and the remaining residents. I thank them for allowing me to call 3 times a day when I wasn't at Buckingham Pavillion to visit."
IRIS M. BARR - Happy Customer

"I have a friend at Buckingham who has Parkinson disease. She has been there for 5 years now. It took me several months and many nursing homes before I found Buckingham. I was used to going to nursing homes because I was a care giver to my aunt, and her niece had moved her around many times because she was so dissatisfied with most of the facilities.
I visited many facilities and found that they were inadequate. I chose Buckingham because they made the best list in Illinois. The staff, nurses, and therapists are professional, and caring. Buckingham is family owned, and on a small scale. I don't think that my friend would have lasted this long somewhere else."
ALICE L. - Happy Customer

"Buckingham Pavilion is an amazing nursing home and rehabilitation center with caring staff who helped my grandmother with every need of hers. My grandmother always mentioned how much fun she had interacting with the staff and attending group activities with other residents. The rehab staff really helped my grandmother recover from her knee replacement surgery and regain her ability to walk again. I would definitely recommend Buckingham Pavilion to anyone looking to place a family member in a long term care facility or just for some rehabilitation services!"
REBECCA C. - Happy Customer